Attention all BIHA members…
"Have You Taken a Look at Google's
 New Local Listing Platform?…"
"Get a Complete Overview of the New 'Google My Business' Local Plaform and What it Means for YOUR inflatable hire Business!"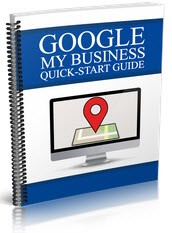 As an owner of an inflatable hire business, you may have been too busy to notice that Google has released a brand new local listing platform called "Google My Business."
This has replaced Google+ Local and Google Places; instead, you will use Google My Business to manage your search, Maps, and Google+ account all from this ONE convenient location.
You may be wondering…
What do you do if you were already listed with Google+ Local or Google Places?
What do you do if you have never claimed/verified your local listing before on Google?
How does this platform work? What are its tools and features?
In This Report You Will Learn:
An Overview of Google My Business

What You Should Do to Make Sure You Are Up-to-Date

Some of the Features on This New Platform
Tips for Getting the Most Out of Google My Business
and MUCH more!
Providing you are a BIHA member – You can have instant access to all of this right now, for free! Just send an email to mark.jerram@ntlworld.com , and I'll send you all of this right away
This will help your prospective customers and clients find you much more easily – which in turn should result in a lot more bookings and profit!
Please see below these two videos below which will explain in more details how it works  (The FREE Guide goes into much more detail than these two videos) ……
This second video shows 10 tips of how to claim, optimize and verify your Google My Business Listing….(The Guide goes into much more detail on this)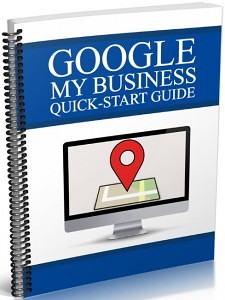 To receive your FREE copy of this vital report – please send your best email address to: mark.jerram@ntlworld.com and then we will rush a copy out to you by email in pdf format.
If you have never claimed your local listing on Google, now is the time to do it. As you can see, Google is serious about helping inflatable hire businesses get as much online exposure as possible. However, you have to complete, claim, optimize, and verify your profile for the best results.
I have a free, step-by-step guide to give away to ALL BIHA members that goes into depth with regards to Google My Business so that you can get a much better understanding of it, and exactly how it will benefit your business…
Local consumers are looking for inflatable hire products online every minute of every single day. But if your local listing is buried in the search results, unclaimed, and not complete, it is likely that your competitors will capture substantially more of these hot leads than you will.
Trying to keep up with all of the changes in the online marketing world can be extremely frustrating and confusing at times. However, this Guide is bang up to date and should clear all the confusion, and help you get considerably more business if you action what it says…
Contact me if you have any questions or would like help. I can be reached at: mark.jerram@ntlworld.com or text to: 07880 – 540201.