Stolen Popcorn Machine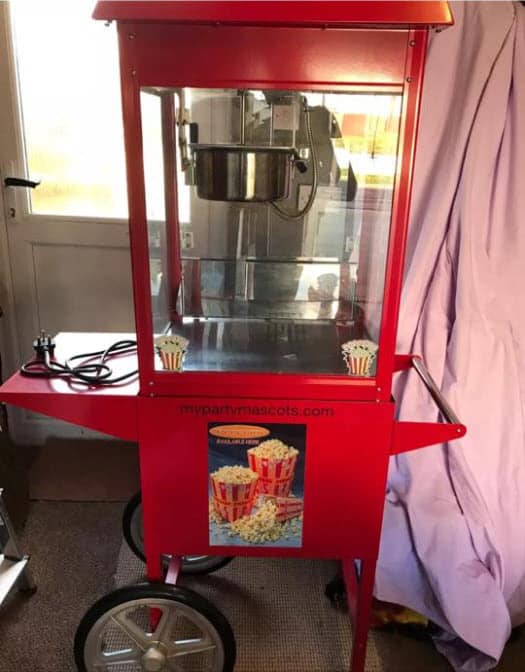 Please could you keep a look out for a stolen Popcorn machine from Hellingly School in Hailsham, East Sussex that was stolen on the 30th Sept 2019.
If you see anything please could you contact Stephen on 07840 900755 or email  stevej01@live.co.uk   Thank you.
A police report has been filed.
————————————————————————————
Please help
Stolen White Wedding Bouncy Castle. Inflatable now successfully recovered 
This is a picture of the castle at the venue just before it was stolen.
Was stolen over the weekend of 24/25 August 2019 from Canterbury, Kent.
The client had a big house and lots of ground where the wedding was held.
There were 2 other companies supplying hire equipment to the wedding.
One company had a carousel and the other company from Essex had a flower wall.
The groom being the hirer is helping with information.
Reward offered for any information which leads to us finding the castle.
It's a large airquee White Castle.
There was also a flower wall stolen at the same time.
If anyone has any information please call Terry on 07583 242746
The Castle weights 150kg so it's quite heavy.
Thank you.