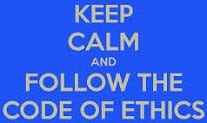 To enjoy the benefits of BIHA membership – especially the right to display the BIHA logo on their websites, vans, uniforms and promotional literature such as flyers, all BIHA members, (currently trading), should follow a Code of Ethics. It is divided into a compulsory section and also a strongly recommended section.
Please note: Although the BIHA is NOT a "policing body" within the inflatable industry, EVERY member has an individual RESPONSIBILITY (to help protect the industry) to inform another member in a polite and professional manner if they see that member ignoring one or more of these "Codes of Ethics".
Please note that this Code of Ethics is designed to not only make the industry safer, but to help operators run a more professional and profitable hire business. (Please also refer to the Standard: BS EN 14960:2019 for more detailed information on Best Practice)
***Please also read: Safe Use and Operation of Play Inflatables including bouncy castles and also The TIPE document on the Safe Use and Operation of Play Inflatables including bouncy castles
If a member deliberately violates this Code of Ethics (or refuses to comply) then they may forfeit their right to continue in membership, until they can prove that they can conform to the code as laid out below.
If a member violates any of the strongly recommended Codes of Ethics, then they may, as a result, be frowned upon by their customers & competitors and lose business.
Compulsory:
1. All inflatables must be visually inspected at the start of each hire for any rips, holes or bulges, or signs of damage which could cause equipment failure.
2. All inflatables must be correctly staked down at all anchor points (usually minimum of 6) and guide ropes, where applicable, must be used. If the inflatable has to be sited on a hard surface such as concrete, wood or tarmac, then adequate heavy sand-bags (BS EN 14960 recommends 165 kg on EACH anchor point) must be attached to the anchor points to secure the inflatable. (Safety mats must also be used for entry/exit points when the inflatable is sited on a hard surface).
3. Every customer must be given a terms & conditions of hire form and either a safety cartoon sheet, or written safety/operating instructions (or similar) Every customer must be made aware of the maximum age (or height) and maximum number of users permitted on the inflatable. Also, see form below which you can copy and show your customers.
4. Electrics must be PAT tested at REGULAR intervals. (This is normally recommended to be every 6 months – 12 months*) This includes blowers, extension reels, RCD's and the electric mechanism on rodeo bulls etc.) THIS IS THE LAW. RCD's (power breakers) must always be used and installed at the source (not attached to the blower or extension reel socket).
5. Operators must NEVER hire out "toy" or "non-commercial" bouncy castles, slides or other "toy" inflatables designed or classed for domestic use. These are not strong or robust enough for commercial hiring. Also, by doing so contravenes PUWER REGS (1998) and also the Health and Safety at Work Act (1974). Toy non-commercial inflatables are not built to the BS EN 14960 Standard, and in addition they cannot be insured for public liability insurance purposes. So stay well clear!
6. Operators must always ensure that the age group of the users (e.g. children) is suitable for the size and type of inflatable. (e.g. a 12ft x 12ft bouncy castle is generally considered too small to accommodate teenagers).
7. Operators must always be polite and courteous to their customers, and other inflatable hire companies they come across.
8. In the event of windy weather (The Standard says: wind speeds in excess of 24mph), the inflatable must be switched off. The BIHA strongly recommends that each member invests in a hand-held Anemometer (costs approx. £30) to accurately measure wind-speed. If the inflatable is sited outdoors on a hard surface, then the Standard requires each weight at the anchor point to be 165 KG. (Yes, 165 kilos!) The inflatable must not be used in the event of heavy rain (light showers are ok) because they can become very slippery when wet.
9. Operators must always ensure that any exposed electrical connections are fully waterproofed prior to use. Use of specially designed waterproof outdoor electrical connections is best or special rain covers designed to cover the blower, and the extension reel completely.
10. Operators must use a slip-sheet on inflatable slides (medium to large slides) to prevent users from falling through a split seam. (This requirement is not compulsory on some children's slides where the drop may be small (e.g. 3 – 5 feet, or 1m – 1.5m). Although, it is recommended to have slip sheets on ALL slides.
11. Operators must never knowingly sell second-hand inflatables which are in a dangerous condition through any second-hand avenues e.g. eBay.
12. Operators must ensure that responsible adults will be available to supervise children while playing on their inflatables.
13. All operators must have their inflatables tested by a "competant person" at appropriate intervals (i.e. yearly). (The HSE view "best practice" as being PIPA)
14) During a national pandemic (e.g. the COVID-19 crisis) when the Government has asked for the UK population to be in lockdown, then members should NOT be hiring out inflatables to their customers, under any circumstances. This is to help reduce the spread of the virus, save lives and not over-burden the NHS. See: https://www.gov.uk/coronavirus
Getting your inflatables tested annually is a legal requirement under PUWER REGULATIONS 1998. (Provision and Use of Work Equipment Regulations). See: http://www.hse.gov.uk/pubns/indg291.pdf The BIHA strongly recommend that this annual safety test is carried out under the PIPA scheme – see: http://www.pipa.org.uk
Currently, the PIPA scheme (best practice) applies to bouncy castles, inflatable slides and any other non-domestic play inflatables used by children (and adults!) for bouncing and sliding.. Please see: http://www.pipa.org.uk
Strongly Recommended:
It is strongly recommended that operators provide rain-covers for their bouncy castles (especially when used by children). This provides protection from the rain and the sun.
It is strongly recommended that all operators buy Public Liability insurance for their inflatables. (£1m, £2m or £5m). Since March 2004 the cost has come down significantly. Operators who choose to run their business without PL insurance are being extremely unwise and to save a few pounds a year are playing a big risk with their personal finances. As PL insurance is now relatively cheap, all operators should have it automatically. In addition, many local authorities and organisations insist that the operator has PL insurance in place before they will book an inflatable(s).
It is strongly recommended that adequate safety mats are provided at the opening of each inflatable and at the bottom of slides. (N.B. If the inflatable is sited on a hard surface such as concrete, then providing safety mats at entry/exit points is compulsory)
***IMPORTANT – ***Please also read: Safe Use and Operation of Play Inflatables including bouncy castles and PLEASE READ The TIPE document on the Safe Use and Operation of Play Inflatables including bouncy castles
* With regards to PAT Testing (See point 4 above) The "Electricity at Work Regulations 1989" require that any electrical equipment that has the potential to cause injury is maintained in a safe condition. However, the Regulations do not specify what needs to be done, by whom or how frequently (i.e. they don't make inspection or testing of electrical appliances a legal requirement, nor do they make it a legal requirement to undertake this annually). Source: http://www.hse.gov.uk/electricity/faq-portable-appliance-testing.htm