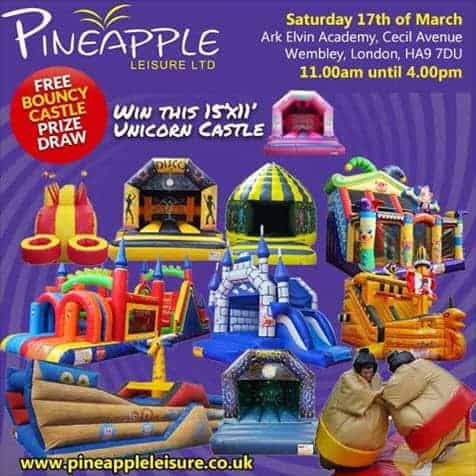 If you're visiting the Pineapple Tradeshow in Wembley, London on Saturday 17-3-2018, don't forget to visit the BCN stand (BouncyCastleNetwork.com).
Find out for yourself what makes BCN the industry leading online booking and website system on the market.
💥 Cutting edge websites
💥 Multi award winning design team
💥 World class servers
💥 Mobile responsive websites
💥 More server uptime than Twitter
💥 Exceptional technical support teams
😜 Free logo design
😜 Free domain name
😜 Free business grade email address
😜 Free entry in to the BCN national hire directory
😜 Exclusive access to marketing advice and support groups
🌏 Full HTTPS Security
🌏 Fully compliant servers
🌏 Exceptional return on investment
🌏 Full in-house print and merchandise team, with free artwork.
Web packages available to suit every size and type of business.
17th March 2018
VENUE
Ark Elvin Academy
Cecil Avenue
Wembley
London
HA9 7DU
11.00am – 4.00pm
www.bouncycastlenetwork.com